Brexit: Should I stay or should I go?
New conference in London
In partnership with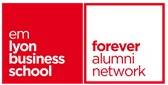 Can't vote on June 8th? Come and join us and do something positive about Brexit!

One day, almost a year ago, all our lives changed forever… Brexit is now a reality, and the General Election of June 8th will decide who 'runs the show' in negotiating its conditions.

Meanwhile… you may have considered different options… experienced many different feelings… or just felt numb, in limbo, powerless or even a victim of Brexit…

Whatever your indivudual experience, we know that Brexit has and will have a huge emotional impact on people, on companies, on institutions and on society.

As experienced coaches we also know that we always have a choice, not in changing world events, but in how we 'hold' them and how we feel empowered. We are offering to take you beyond the emotional flooding, the panic of the unknown, into a powerful and intentional mindset where you can make decisive choices

That is our program for you if you join "Brexit: Should I stay or should I go?"
This conference will allow you to:
Be aware of the emotional impact of Brexit on the Society, on companies, on people and especially on yourself,
Get emotions out and be empowered,
Get clear on your Brexit options,
Make a personal action plan
Few words on the Leaders:
Nathalie Ducray is an experienced Coach and Trainer working with individuals and teams in the corporate world. She is certified PCC by ICF (International Coach Federation. She is also a member of the CRR Global and of Performance Consultant International faculties as an international trainer, and a teacher in business and engineering schools. Nathalie graduated from Edhec Business School and had 15 years experience of sales, marketing and management in the media industry, before transitioning to her new core activity, supporting teams and people to thrive in their personal and professional lives.

Consultant, Team Coach and Trainer, Nicola Scicluna partners directly with senior executives, managers and employees to develop and improve their organisation structures, work processes, business agility, self-awareness and collective intelligence. She has a track record of delivering researched, incisive interventions that lead to sustainable performance and productivity improvements and has worked with teams in some of Europe's largest multinationals. Nicola is an ICF (ACC) certified Relationship Systems Coach (ORSCC) and Airbus Team Coach.

Always passionate about communication and relationship, Nicola's first career was in UK journalism. Subsequent re-training in Gestalt psychotherapy and Organisation Systems Coaching gave her a grounding in group process, psychology and experiential learning. She delivers in a dynamic and creative way and plays the banjolele in bands in Toulouse and London.

Jeudi 8 juin 2017
18H30 - 21H30
ESCP Europe London Campus
527 Finchley Road
London
10 £ (GBP) Diplômés membres
Etudiants cotisant
Juniors cotisants
Cotisants écoles partenaires


15 £ (GBP) Diplômés non membres
Étudiants non cotisants
Extérieurs
Juniors non cotisants
Non cotisants écoles partenaires


Date limite d'inscription : 8 Juin
---
Inscriptions closes
Nathalie DUCRAY
Executive, Team and System Coach
Nicola SCICLUNA
Executive, Team and System Coach
ESCP Europe London Campus

527 Finchley Road

Vous devez être connecté pour laisser un commentaire.