Germany Group Alumni - ESCP Europe Alumni Berlin Event at Ableton on October 31
On October 31 we will be visiting Ableton - the hidden champion in music production whose software and hardware are used by music giants like Paul Kalkbrenner, Daft Punk or Flume
Dear ESCP Alumni in Berlin,
we are excited to announce our next speaker event! On October 31 we will be visiting Ableton - the hidden champion in music production whose software and hardware are used by music giants like Paul Kalkbrenner, Daft Punk or Flume.
Ableton was founded in 1999 and celebrates it's 20 years anniversary this year. ESCP-EAP Alumni Jan (95) completed the founding team in 2000. Since then Ableton has grown into a hidden champion for music artists and producers all over the world. Ableton employs 350 people worldwide, generates €53m revenue and has offices in Berlin, Los Angeles, Tokyo and London.

At the Speaker Event, we will get a hands-on product demonstration by well-known artist Jesse Abayomi aka Zone3 and Jan will tell us about Ableton's journey to become a purpose driven as well as how the founders' plan to preserve the purpose for the future.

If you are curious what music one can do with Ableton's MIDI software & hardware enjoy this video: https://www.youtube.com/watch?v=B1-JHoqPE1E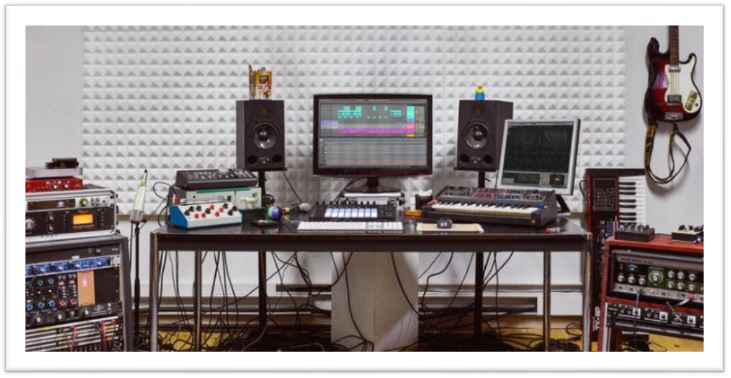 When: October 31st, 2019
Where: Ableton AG, Schönhauser Allee 6/7, 10119 Berlin,
Second backyard, https://goo.gl/maps/tohkKeQZdh4V7Fss6
Time: 7:00pm
Register: https://www.eventbrite.de/e/escp-alumni-berlin-meet-ableton-tickets-74625425657
We look forward to seeing you there!

Your ESCP Alumni Berlin Delegates
Anna Fedulow | MIM 2010 |
Charlotte Schmiegel | MEB 2014 |
Felix Elkmann | MIM 2008 |
Sebastian Ortseifen | MIM 2015 |
Thursday 31st October 2019
07:00 PM - 08:30 PM
Ableton AG,
Schönhauser Allee 6/7,
10119 Berlin
Ableton AG,

Schönhauser Allee 6/7,
10119 Berlin