The 8th Annual Banking Round table on the London Campus
London ESCP Europe Alumni Banking Round table : Panel discussion and networking drinks for students with ESCP Europe Alumni working in Finance
Dear students and alumni,

For the 8th year in row, ESCP Europe Alumni's UK Finance group is organising the Annual Banking Roundtable in September on the London Campus.
There will be a panel discussion and networking drinks for students to better understand the internship opportunities available in the financial sector in London, and how the Alumni Association can support you in your efforts.
This event is organised by the delegate of the ESCP Europe Alumni Finance Group


Joining them, we currently have confirmed over 15 Alumni from Deutsche Bank, Houlihan Lokey, Mediobanca, KKR, Goldman Sachs, Hayfin Capital, HPS Investment Partners, Moelis, Morgan Stanley, Park Square Capital, Rokos Capital Management, Rothschild and UBS. With more alumni and companies to be announced closer to the date.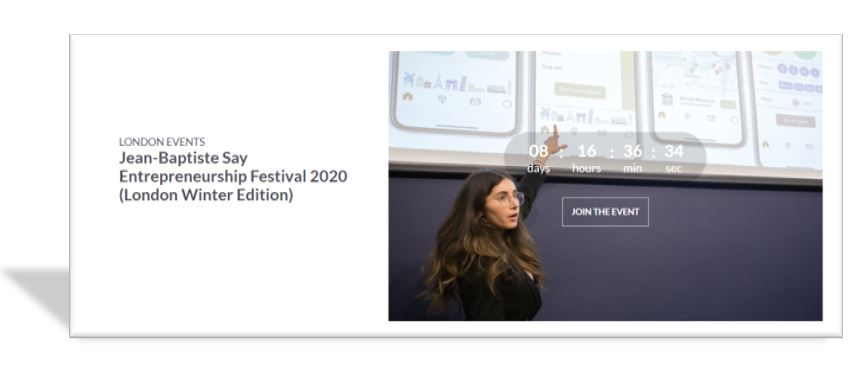 Date: Wednesday 25th September 2019
Location: ESCP Europe London Campus | 527 Finchley Road | NW3 7BG London
Access: via Jubilee line (Finchley or West Hampstead), Northern (Hamstead), Thameslink, or National Railway
Time: 7.00pm start for the Presentation & Panel Discussion, followed by a Networking Cocktail
Register; Please sign up on the following link HERE to confirm your attendance.
Registration compulsory - limited places.
At 20:30 Alumni and students will enjoy networking drinks in the student lounge.
Best regards,
Patricia Lebas
ESCP Europe Alumni
International Manager
Wednesday 25th September 2019
07:00 PM - 09:30 PM
ESCP Europe London Campus
527 Finchley Road
NW3 7BG London
Free

114 seats available

Registration deadline : 24th September
ESCP Europe London Campus

527 Finchley Road
NW3 7BG London