WARSAW GROUP - ESCP EUROPE ALUMNI
EMBA fair in Warsaw - May 21
On behalf of Jacopo Brian Gazzola (jgazzola@escpeurope.eu) and Federica Simionato
Dear Alumni community,
I hope you are doing great and everything is ok with you.
Good news, the EMBA recruitment team just received the confirmation to attend the next EMBA fair in Warsaw and we would like to ask for your availability to attend it with them.
You know how much important is your experience for new candidates and I hope you could come.
The fair is scheduled on May 21st, at the MsMermaid – Conference Center, from 5.30pm to 9.30pm.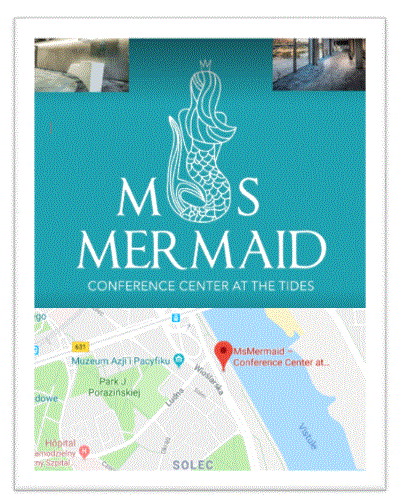 Can I count on your precious presence and support?
Thank you in advance for your kind feedback and best regards.
Federica Simionato
Head of Marketing | Turin campus
-----------------
fsimionato@escpeurope.eu
T +39 011 670 6129 - GSM +39 347 78 51 211
Tuesday 21st May 2019
05:30 PM - 09:30 PM
MsMermaid - Conference Center at The Tides
Wioślarska 8,
411 Warszawa
MsMermaid - Conference Center at The Tides

Wioślarska 8,
411 Warszawa