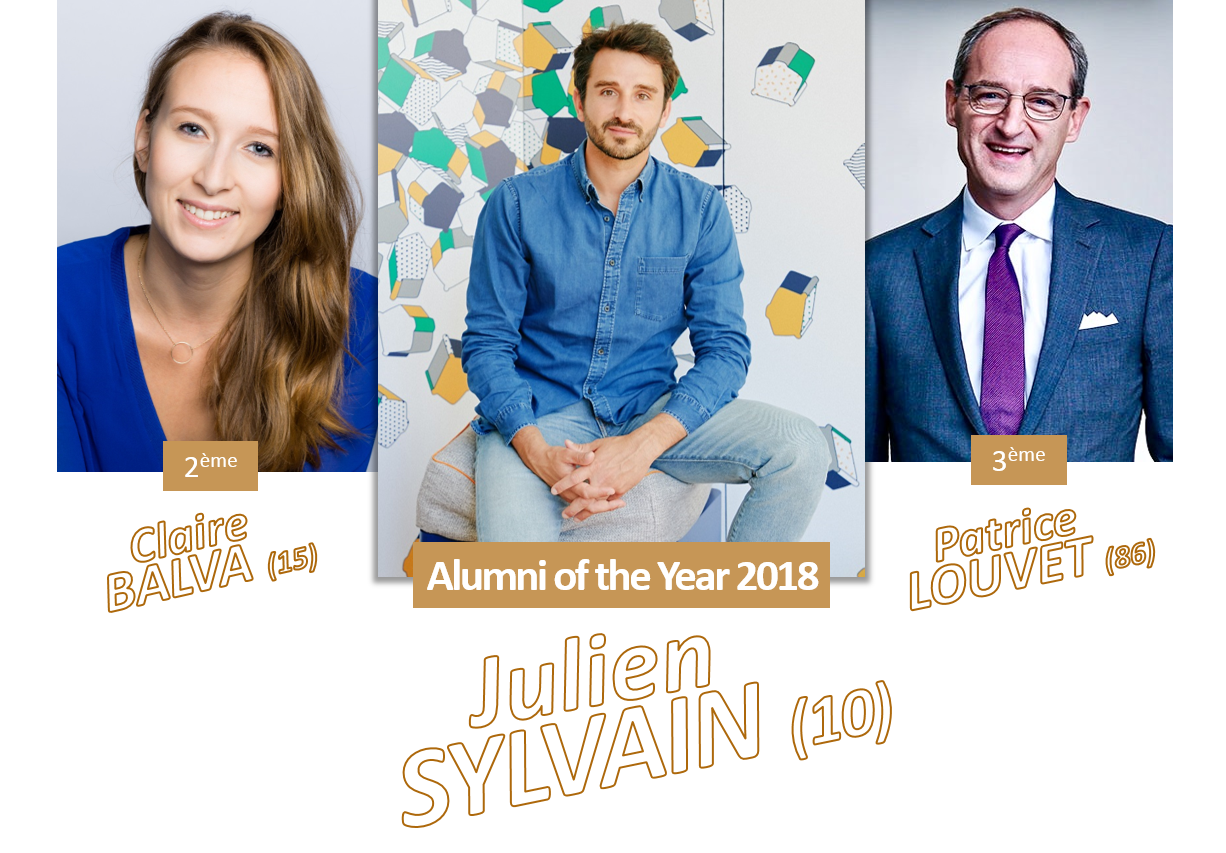 And the winner of the 2018 Alumnus of the Year Award is ... Julien Sylvain (10), founder and CEO of Tediber !
At the top of your vote, he received his trophy at our Garden Party in Paris.

In second place, you have chosen to honor the entrepreneurial commitment of Claire Balva (15), co-founder and CEO of Blockchain Partner, the French leader in blockchain technology support.

Patrice Louvet (86), CEO of Ralph Lauren, is in third place on this beautiful podium!

We'd like to thank all the candidates who have been nominated. And thank you for your many votes!