A pioneer for 200 years, ESCP Europe can be proud of a large number of innovations successfully adopted across the world.
Its creation in 1819 made it the first business school in the world still in operation. Today it is the only pan-European school, with six campuses in Berlin, London, Madrid, Paris, Turin and Warsaw and a campus associated with in Luxembourg.
2019 is an opportunity to remember that its innovative spirit is part of its genes and to celebrate its 200 years of existence through many festivities (Festivals, galas, conferences, webseries ...)
Find the complete promgram
on the ESCP Europe website!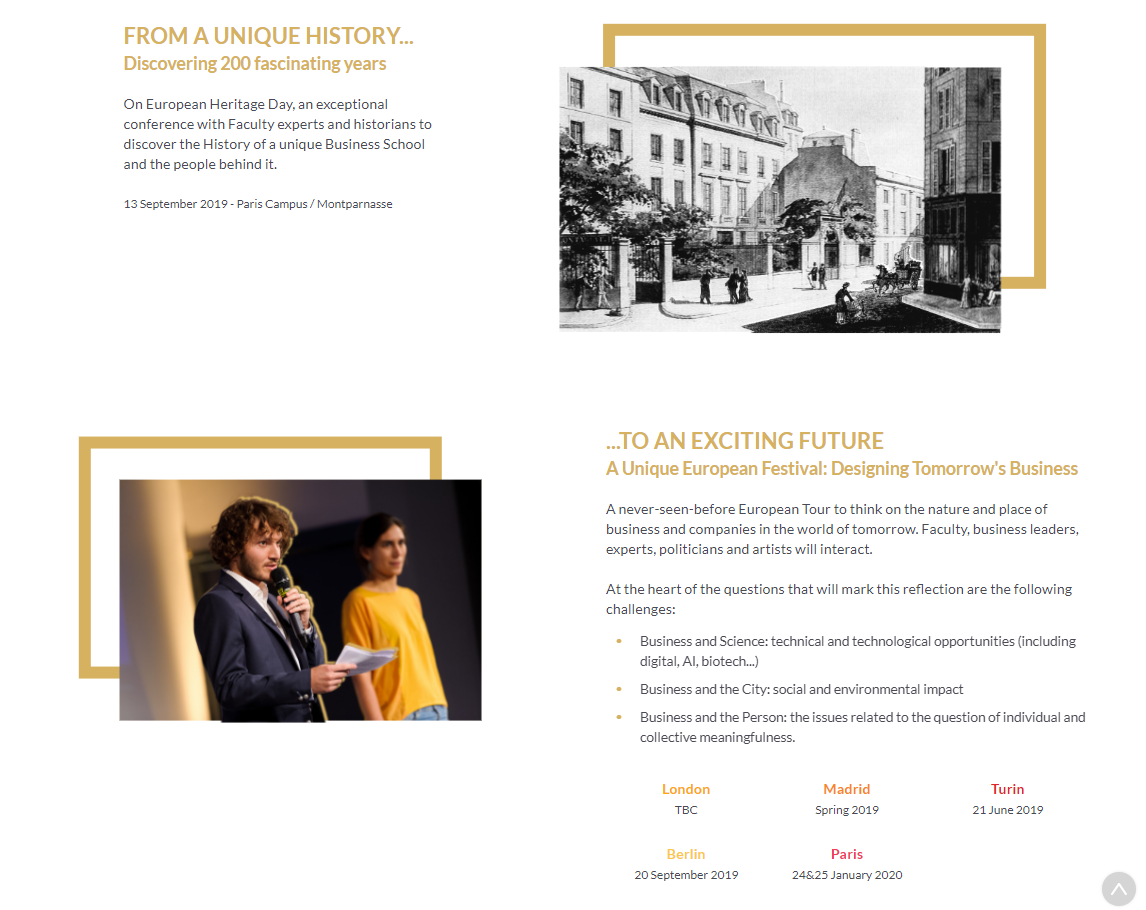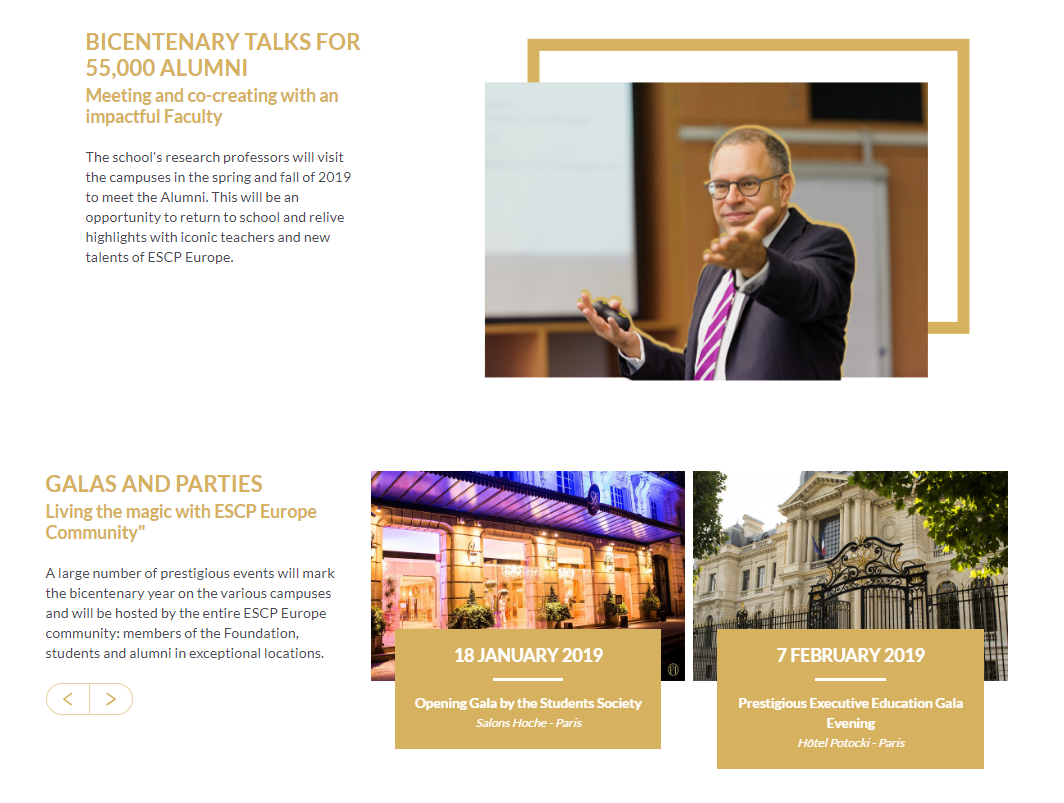 8 March 2019 London Campus Gala
7 June 2019 Madrid Campus Gala
21 June 2019 Turin Campus Gala
20 September 2019 Berlin Campus Gala
Fall 2019 Official Bicentenary Party
and Foundation's Charity Gala (Paris Campus)