The mentorship programme is available every year to incoming students for the Grande Ecole, MEB and MS programmes and takes place during the whole education. Each year it Is more than 400 duos mentors and mentees created for a shared benefit.
The mentorship allows students to be guided in the definition of their professional project by Alumni who wish to share their path and success advice.
For the Alumni, this is the occasion to personally get involved in ESCP Europe Alumni's community and to contribute to the richness of our Network and to the standing of our School by passing along their values to the new generation.

The mentorship programme starts each year in October, please do not forget to check your emails to be informed of the programme opening!

The Association's engagements:
• Setting up the duos mentors/mentees, proposing specific research criteria: occupation, sector, interests…
• Organizing a meeting between mentors and mentees to give to the duos the opportunity to interact during the Mentorship Special Alumnight in November.

For more information, contact our team at the Network Department – Tél : + 33-1-43-57-54-53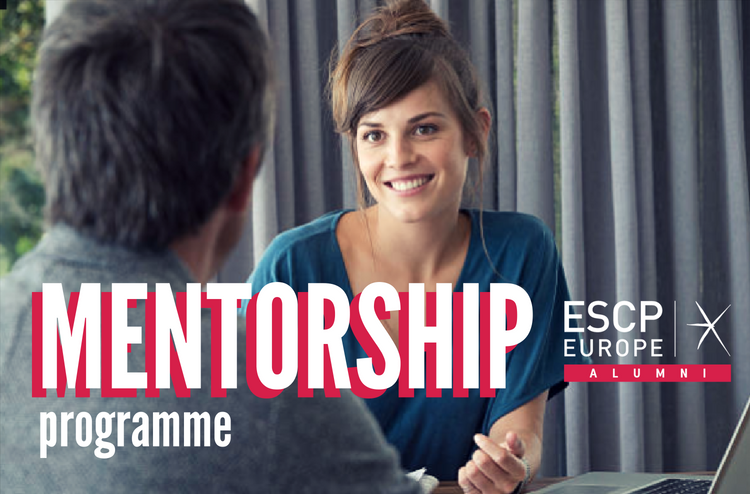 NEXT SESSION STARTS SEPT/OCT 2018

To access the mentorship programme, log in on your personal space, and click the "Mentorship program" button located under your profile picture and name.