Berlin : monthly Alumni 'meet up'
MONTHLY MEET-UPS: After Work Drinks (Thursdays, 8:00 p.m.)
***RELAUNCH ESCP Europe ALUMNI BERLIN***
Dear Berlin Alumni of ESCP Europe,
After many great activities by single ESCP Alumni, we are launching a centralised initiative that aims at simplifying your contact to the local Alumni community and events. Starting at the beginning of October, there will be a monthly Alumni 'meet up' as either Thursday After Work Drinks or Friday Lunch and a quarterly 'break-out' event to discover some new facets
of Berlin. Please add your fellow ESCP classmates to this group and register below if you would like to attend!
MONTHLY MEET-UPS:
Every first week of the month, we are planning to alternate between After Work Drinks (Thursdays, 8:00 p.m.) and Lunches (Fridays, 12:30 p.m.) in Berlin-Mitte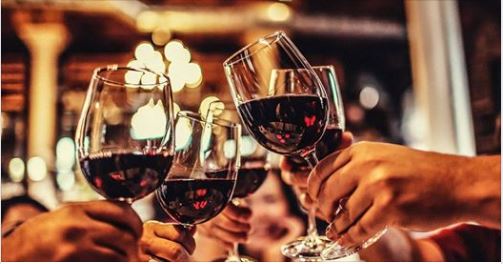 Please register :
- Thursday, December 6th, After Work Drinks,

QUARTERLY EVENTS:
In addition, we would like to organize quarterly thematic events like workshops on specific topics or joint visits of Berlin's vibrant cultural, charitable or economic scene.
Our first quarterly event will be a visit to the marzipan manufactory and social business OHDE in November, more information is coming soon. Please send us a message if you have any other ideas for further Alumni events.
STAY IN TOUCH:
ESCP Alumni are 'travelers'. To keep in touch with the ESCP Europe Alumni Community in Berlin (wherever you are) you can connect via the following communication channels:
WhatsApp group: Please send your mobile number to one of the contacts below
Facebook group: https://www.facebook.com/groups/ESCPAlumniBerlin/
CONTACT:
Your contact persons for the Berlin ESCP Europe Alumni Community are:
Anna Fedulow | MIM 2010 | +49-172-2949163 | anna.fedulow@gmx.de
Charlotte Schmiegel | MEB 2014 | +49-162-2375430 | charlotte.schmiegel@edu.escpeurope.eu
Sebastian Ortseifen | MIM 2015 | +49-172-9867512 | sebastian.ortseifen@edu.escpeurope.eu
Felix Elkmann | MIM 2008 | +49-176-64616516 | felix_elkmann@hotmail.com
Do you have any questions / ideas / comments? – Please let us know!
We look forward to meeting you soon at one of the planned Alumni events and wish you a fantastic start in the new week!
Best wishes and hope to see you soon
Anna, Charlotte, Sebastian & Felix
Thursday 6th December 2018
08:00 PM - 09:00 PM
Hackendahl Friedrichstr
Hackendahl Friedrichstr. 128,
10117 Berlin
---
Registrations are closed
Hackendahl Friedrichstr

Hackendahl Friedrichstr. 128,
10117 Berlin